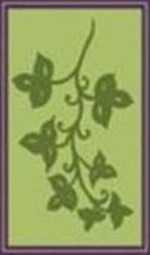 I specialize in creating custom residential landscape designs in all sizes from small garden layouts to large property master plans.  I am always up for a challenge and can incorporate any outdoor feature you desire, but the common requests include:
Patios, Walkways, Retaining walls, Seat walls, Fireplaces, Fire pits, Outdoor kitchens, Low voltage lighting, Water features, Pergolas, Arbors, Pools, Screened in porches, Decks, Covered patios, Garden accessories, Fences, Bed layout, Trees & Shrubs, Perennials & Grasses, Vines & Groundcovers
. . . . . . . . . . . . . . . . . . . . . . .


1. Initial Consultation: The first step in the design process is to conduct an Initial Consultation.  This first meeting is held at your property to hear your ideas and vision for the project and discuss possibilities for the site based upon your wishes and budget.
Upon mutual determination that we have a good basis for partnership, I will prepare a proposal indicating the scope of work and the estimated cost for design services.  The Design Process will then proceed with the following services:

2. Site Analysis & Base Map Preparation: Site analysis includes review of all information from the initial consultation, measuring the site, taking photographs, observing sun, shade, and wind patterns, noting drainage issues, noise problems, privacy issues, and identifying plant material to be retained, removed, and relocated.  I will prepare the base map and all other plans using CAD.

3. Preliminary Concept Plan & Client Review: This step is important on large projects because many of the details are determined upon client approval of major concepts.  This plan will consist of hardscape and bed layout and conceptual planting ideas.  This meeting allows us to finalize any last questions before I prepare the Master Plan to avoid excessive revisions.
*In most cases, a concept plan is not necessary, and a Master Plan will be prepared right away.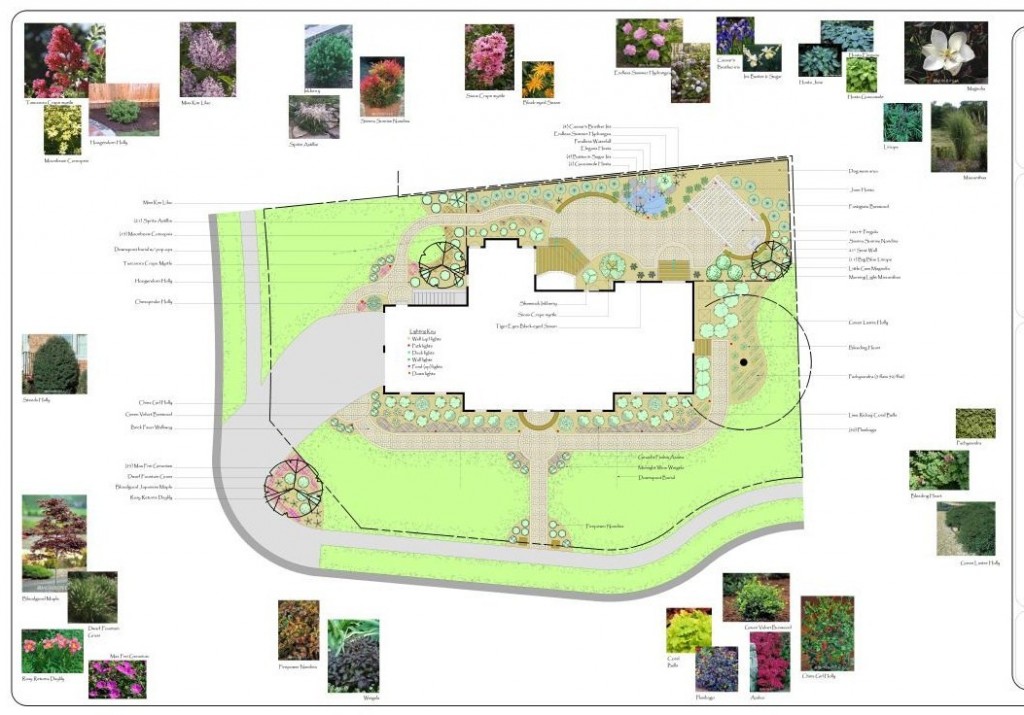 4. Master Plan Preparation & Client Review:  This plan is the final design for all desired site elements including patios, walkways, walls, structures, outdoor kitchens, pools, spas, water features, lawn areas, planting beds, low voltage lighting, and plant material.  Building materials will be specified.  You will receive:
One copy of full color final Master Plan.

A plant list including botanical and common names and quantities.

Full color pictures of each plant in the design.

5. Master Plan Revision: What if a client doesn't like the design?  My goal is to make sure my clients are completely satisfied with the design, which is why the initial consultation is so important.  I listen closely to your goals, visions, and installation budget to eliminate excessive revisions.  Revisions on the Master Plan may or may not be necessary, but one minor revision is included in the original cost for design services.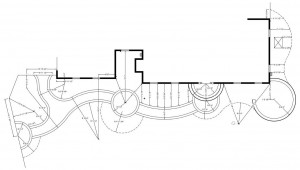 6. Layout Plans:  Bed and hardscape layouts (such as radius points) are useful tools whether you are positioning your own landscape or handing the plan to a landscape contractor for estimating.  Layout plans will be given upon request.

7. Construction & Installation: Over the years I have developed good connections to contractors throughout the region.  Depending on where you live, I can provide contractor referrals.

click to enlarge
So how long does this whole process take?  I make every attempt to set up an initial consultation within the first week I hear from you.  Usually a small design, such as a front foundation will take a few days up to a week to complete.  A full master plan usually does not exceed two weeks.